News Archive 2018-2019
Our colleague and dear friend, Distinguished Professor Louise Kellogg, passed away on April 15, 2019.  Louise built innumerable ties among people, using her outstanding science, trans-disciplinary vision, and dedication to equity. Her family, friends and colleagues around the world are grieving her loss. Messages of sympathy and memories of Louise may be sent to memories-of-louise@ucdavis.edu. If you wish to have your message included on this web page, please let us know.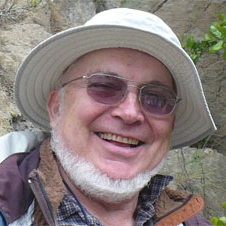 Our colleague and dear friend, Distinguished Professor Emeritus Eldridge Moores, passed away on October 28th. Eldridge's vision, leadership, and compassion were the soul of this department. His family and his many friends and colleagues here at UC Davis and around the world are grieving from this untimely loss.
---
From the Christian Science Monitor: It's often hard to notice ecological changes, even when they threaten catastrophe. One oyster company in California hopes to change that. The oyster farm helps make abstract issues like ocean acidification and climate change concrete, says Tessa Hill, a marine scientist at the University of California in Davis who studies acidification and has developed a partnership with Mr. Sawyer and Hog Island.
 
From ScienceLine: Shells tell a story of evolution that spans over millions of years. Shells — often overlooked on the shores — tell professor Geerat Vermeij a story about evolution that spans millions of years. Vermeij, a leading geologist and author of the famous escalation theory, has been captivated by shells since a young age. His is the story of pursuit of passion despite an obstacle that might deter others. You see, professor Vermeij is blind. Listen to his inspiring story of beauty and undeterred curiosity about the world around us.
 
Climate change and sea-level rise are bringing more water to people's doorsteps, threatening communities from Midwestern America to Jakarta, Indonesia. Entire towns are moving to escape rising waters. But how do towns address these growing threats and still retain their sense of community? To find out, flood expert Nicholas Pinter and his team are visiting dozens of communities across the Midwest  that have moved entirely off the floodplain in a concept called "managed retreat." Read the full, multimedia story of two of those towns — one in Illinois, the other in Wisconsin — at UC Davis Science & Climate, www.climatechange.ucdavis.edu. 
Simon J. Lock, former UC Davis visiting graduate student (current postdoc at the California Institute of Technology), is awarded the 2019 Pellas-Ryder Award for his paper titled "The Origin of the Moon within a Terrestrial Synestia" published in the Journal of Geophysical Research Planets in 2018. The Pellas-Ryder award is awarded to an undergraduate or graduate student who is first author of the best planetary science paper published in a peer-reviewed scientific journal during the year prior to the award. 
Tessa Hill has been awarded an Academic Senate Distinguished Scholarly Public Service Award by the Davis Division of the Academic Senate for her efforts to raise awareness of the impacts of climate change.
 
Bill Casey | Caseyite
A new mineral has been named after Bill Casey. Caseyite is a vanadium aluminum oxyhydride.
A UC Davis program helps STEM majors become K-12 Teachers. While some UC Davis students who earn technical degrees in majors such as physics or computer science go on to become engineers and scientists, others decide to pursue careers in education. Some STEM majors decide to become K-12 teachers, and a program called CalTeach Mathematics and Science Teaching Program helps support their ambitions.  
Give Day 2019 | Earth and Planetary Sciences
Thank you for your generous support to our two Give Day 2019 Geology Challenges: Summer Field Geology and Pathways to Professional Geology!
All your donations are greatly appreciated.
We would like to thank Robert and Lisa Campbell for donating their $12,500 challenge gift to Summer Field Geology -  a course considered to be the most valuable in the geology curriculum. We would also like to thank Roy Shlemon for donating his challenge gift of $25000 to Pathways for Professional Geology - helping UC Davis students achieve careers as professional geologists.
Graduate student Veronica Vriesman is a 2019 recipient of a NSF Graduate Research Fellowship. NSF's Graduate Research Fellowship Program (GRFP) recognizes and supports individuals early in their graduate training in STEM (Science, Technology, Education, and Mathematics) fields.
Following a Path to Science | A student perspective on research at UC Davis Bodega Marine Lab
Kimberly is currently at senior at UC Davis, majoring in Geology. She writes: "As a child, I loved learning about geology, meteorology, and astronomy, as they were both fascinating and easy to experience. I always knew that I wanted to go to college and study science, though it wasn't so simple in reality." 
 
From The Washington Post: "Nicholas Pinter, a professor of geology and flood researcher at the University of California at Davis, said the current flooding in the Midwest presents both success stories and failures of levees."

 
From TED.com: The big idea: Imagination is a superpower — it allows us to push beyond perceived limits, to think beyond the ordinary and to discover a new world of possibilities. The Earth and Moon are like identical twins, made up of the exact same materials -- which is really strange, since no other celestial bodies we know of share this kind of chemical relationship. What's responsible for this special connection? Looking for an answer, planetary scientist and MacArthur "Genius" Sarah T. Stewart discovered a new kind of astronomical object -- a synestia -- and a new way to solve the mystery of the Moon's origin. This talk was presented at a TED Salon event given in partnership with U.S. Air Force.
From the California Aggie: Tyrannosaurus rex, Velociraptor, Iguanodon, Brachiosaurus, Allosaurus, Stegosaurus — all names of dinosaurs that students learn about in GEL 12: Dinosaurs. The two-unit class grants students science and engineering general education credit, making it a popular choice for non-STEM majors.
From EOS: Scientists using instruments that can measure isotopes in materials with exacting precision found rocks with neon in them, and they think that it's the same neon that came from that primordial cloud. Sujoy Mukhopadhyay coauthored the study along with fellow University of California, Davis, geochemist Curtis Williams.
 
From the LA TImes: "Water storage is of value if you can afford it," says Jeffrey Mount, a water expert at the Public Policy Institute of California and a former UC Davis earth sciences professor. But he questions the value of most new dam proposals.

 
The Department of Earth and Planetary Sciences is pleased to announce a new scholarship available to Geology and Marine and Coastal Science majors in the College of Letters & Science at UC Davis. The GeMS scholarship consists of awards up to $8,000 per year, made possible by the National Science Foundation.
2019 John Burroughs Medal | A Wilder Time: Notes from a Geologist at the Edge of The Greenland Ice
Research Associate William Glassley's book, A Wilder Time: Notes from a Geologist at the Edge of The Greenland Ice, has been awarded the 2019 John Burroughs Medal for distinguished natural history writing in book form.
From NBCnews MACH: "The Earth is a heat engine," says William Glassley, an earth scientist at the University of California, Davis, and an expert in geothermal energy. "At depths of 20 miles or more, anywhere on the planet, there is enough heat constantly available to generate sufficient power to supply the entire world."
From UC Davis News: Eretmorhipis was previously known only from partial fossils without a head, said Professor Ryosuke Motani, a paleontologist at the University of California, Davis, Department of Earth and Planetary Sciences and co-author on the paper." 
This is a very strange animal," Motani said. "When I started thinking about the biology I was really puzzled."
 
Graduate student Babs Wortham's Professors For the Future Project is a panel discussion and workshop entitled "Translating your Science." See attached flier for details.
Better Scientific Software (BSSw) Fellow | Rene Gassmoeller
Rene Gassmoeller is a 2019 Better Scientific Software (BSSw) Fellow. The BSSw Fellowship Program gives recognition and funding to leaders and advocates of high-quality scientific software. BSSw Focus: Social challenges in the evolution of scientific software projects
The Paleontology Collection will be on display in EPS 1309 on Saturday, February 16th from 9:00 am - 1:00 pm as part of Biodiversity Museum Day 2019. See fossils of all different kinds of organisms from throughout Earth's history! Learn about major events in the history of life. Ask paleontologists questions about how life on Earth used to be. 
From NPR's Living on Earth: "Creating The Earth And Moon - a novel theory for how the moon was formed sheds light on earth's origin." Sarah Stewart is a guest. Listen (beginning at 34:30 minutes)
From EurekaAlert! AAAS: A spectacular new hydrothermal vent field, named JaichMatt, has been discovered during an expedition aboard Schmidt Ocean Institute's R/V Falkor. "The deep ocean is still one of the least explored frontiers in the solar system," said Principal Investigator Robert Zierenberg. "Maps of our planet are not as detailed as those of Mercury, Venus, Mars or the moon, because it is hard to map underwater. This is the frontier." read more
 
From UC Davis News: The Earth formed relatively quickly from the cloud of dust and gas around the sun, trapping water and gases in the planet's mantle, according to research published Dec. 5 in the journal Nature. Apart from settling Earth's origins, the work could help in identifying extrasolar systems that could support habitable planets. 
Drawing on data from the depths of the Earth to deep space, University of California, Davis, Professor Sujoy Mukhopadhyay and postdoctoral researcher Curtis Williams used neon isotopes to show how the planet formed. read more
Picnic Day  | 'Adventure Awaits': Saturday, April 13, 2019
The Picnic Day board of directors last week announced the theme of the 105th event as "Adventure Awaits," which, according to Chair Elise Pohlhammer "captures both that Picnic Day itself is a day of adventure, exploration and opportunity, and that coming to Davis for school is an adventure in its own right." The board further emphasized the adventure theme by choosing as parade marshal a planetary scientist: Sarah Stewart, professor in the Department of Earth and Planetary Sciences who recently received a MacArthur "Genius" Fellows grant. read more
"Jellyfish undergo an amazing metamorphosis, from tiny polyps growing on the seafloor to swimming medusae with stinging tentacles. This shape-shifting has served them well, shepherding jellyfish through more than 500 million years of mass extinctions on Earth."
"Whatever they're doing has really worked for them," said Assistant Professor David Gold, a lead researcher on the genome study.
 
From space.com: "I was sitting where I am now at my desk, and I usually do the caller-ID-screening thing, but it was a Chicago number and I thought, 'Oh, Chicago, that's fun, so I'll pick up the phone," Sarah Stewart told Space.com. After the trio on the other end identified themselves with the MacArthur Foundation, "I just didn't hear anything that came next, because I guessed that they were calling about this thing and it was a complete surprise for me, so I went into shock," she continued. (They told her they're used to that.) read more
 
Interdisciplinary Investigation of a New Hydrothermal Vent Field: The Schmidt Ocean Institute (SOI) ship R/V Falkor conducted research at hydrothermal vents in the Pescadero Basin, off shore of Baja, Mexico in November 2018. Initial dives used a state of the art mapping system built by Monterey Bay Aquarium Research Institute (MBARI) that featured co-registered photo mosaicking, multi-beam sonar, and LIDAR to map the geology and biology at centimeter scale resolution. Later dives collected geological, geochemical, biological, and microbiologic samples. Blogs are available in both English and Spanish, and with some bilingual dive narration as well. Professor Emeritus Rob Zierenberg is the Chief Scientist for the cruise. Watch Live From R/V Falkor | youtube
Leading Women in Marine Science | Veronica Vriesman
Geology graduate student Veronica Vriesman was interviewed by Hannah Rudd for the Leading Women in Marine Science series
Alumni Profile: Geology Grad Pursues Adventure-Writing Career | Mike Bezemek
Mike Bezemek (B.A., geology, '03), a freelance writer and photographer, has crafted a career that combines his passion for natural landscapes with his love of literature and writing.
 
"The San Andreas fault begins its dangerous dance through California at the Salton Sea, at a spot that seismologists long have feared could be the epicenter of a massive earthquake. But in recent months, this desolate location where the North American and Pacific plates rub together has become the focus of intense interest for a type of movement that is less the Big One than the Slow One."
Assistant Professor Max Rudolph, who studies geothermal activity in the Salton Trough, comments on the geologic history of the area.
 
Geology graduate students Veronica Prush and Babs Wortham are 2018-19 Professors for the Future (PFTF) Fellows. PFTF is a year-long competitive fellowship program designed to recognize and develop the leadership skills of outstanding graduate students and postdoctoral scholars who have demonstrated their commitment to professionalism, integrity, and academic service
Professor Isabel Montañez  will receive the 2019 Jean Baptiste Lamarck Medal from the European Geophysical Union (EGU) Division of Stratigraphy, Sedimentology, and Paleontology at the EGU 2019 General Assembly in Vienna, Austria (April 7-12). The medal is awarded to scientists for their exceptional contributions to stratigraphy, sedimentology or paleontology.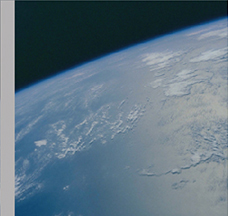 Professor Sarah Stewart's research is featured in "Dark Origins of the Moon", the season opening episode of Science Channel's Space's Deepest Secrets series. Her segment focuses on the experiments she and her group are doing at Sandia National Laboratory to re-create the extreme conditions during moon formation.
 
National Nuclear Security Administration | New Center of Excellence
The University of California San Diego was awarded $10.5 million over five years from the National Nuclear Security Administration (NNSA) to create one of four new centers of excellence. The Center for Matters under Extreme Pressure (CMEC) will have an emphasis on creation and diagnosis of extreme states of matter utilizing computer modeling and experiments to develop a better understanding of high-energy density systems. The center will be headquartered at UC San Diego, but will work in partnership with three other University of California campuses — Berkeley, Davis and Los Angeles — the University of Chicago, Florida A&M University and General Atomics. Dr. Farhat Beg (UC San Diego) will lead research and technological breakthroughs in high-energy density physics while training graduate students at the participating campuses and NNSA National Laboratories.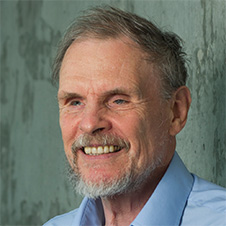 Blinded by childhood glaucoma at age 3, Geerat Vermeij quickly learned to focus on his sense of touch to satisfy his curiosity about the outside world. At age 10, he began collecting seashells. Today, Geerat Vermeij is a Distinguished Professor of Earth and Planetary Sciences at UC Davis and hopes that his deep curiosity will inspire others to observe, discover, and understand.
Dr. Sarah Stewart-Mukhopadhyay has been named one of the 2018 MacArthur Fellows! Also known as the 'Genius Grant,' the MacArthur Fellows program recognizes "extraordinary originality and dedication in their creative pursuits and a marked capacity for self-direction." Sarah joins a prestigious group, drawn from across the arts, humanities, and sciences. It is a prize held in similar esteem to the Nobel. UC Davis Earth and Planetary Sciences is one of two earth science departments in the nation with more than one MacArthur Fellow on its faculty (Geerat Vermeij is a 1992 fellow).
Forging Future Science Teachers. Teresa Huang (B.S., chemistry, '18) is close to achieving her dream thanks to the CalTeach/ Mathematics and Science Teaching Program (MAST) program at UC Davis. "MAST changed my life," Huang said.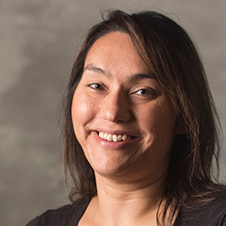 World Space Week 2018 is October 4-10th. "Space Unites the World" is this year's theme. Sarah Stewart contributed this post to the American Geophysical Union's From the Prow Blog. In it, she reflects on how space and space exploration can unite humanity.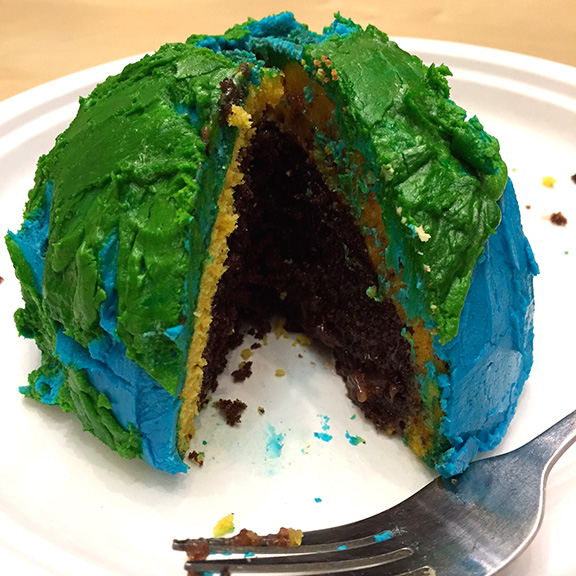 Astronomers have spotted many Earth-like worlds around other stars, but are these exoplanets really similar to our home, and could they support life? The CLEVERPlanets project, including UC Davis professor Sarah Stewart, has received a $7.7 million NASA grant to explore how rocky planets like Earth acquire, sustain, and nurture the chemical conditions necessary for life.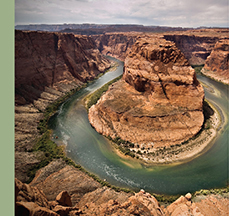 The earth and planetary sciences department at the University of California, Davis, is receiving a $1 million award from the National Science Foundation to target scholarships for students eligible for federal financial aid and enable field experiences for majors in either geology, or coastal and marine sciences.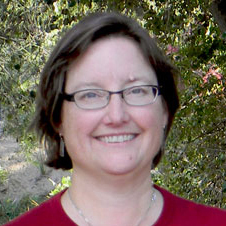 UC Davis scientists are taking part in a project to build the new "Frontera" supercomputer at the University of Texas at Austin. Frontera will be the fastest computer at any U.S. university and among the most powerful in the world. Computational Infrastructure for Geodynamics, headquartered in the UC Davis College of Letters and Science, and led by Louise Kellogg, professor of earth and planetary sciences, is a partner in the project.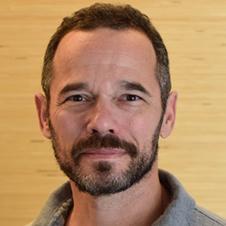 From NPR: Nicholas Pinter first heard about Odanah a few year ago, and immediately wondered why he hadn't heard about it before. Pinter, a geologist at the University of California, Davis, studies floods — where they happen and how humans deal with them. He's particularly interested in places where repeated, severe floods have forced entire towns to move.
 
Donna Eberhart-Phillips has been elected a Fellow of the American Geophysical Union. Donna is well known for her work on earthquakes and 3-D imaging in Alaska, New Zealand, California, and other parts of the world.
Qing-Zhu Yin has been elected a Fellow of the Meteoritical Society. The Meteoritical Society was founded in 1933 to promote the study of planetary science with emphasis on meteorites and other extraterrestrial materials, such as samples returned on space missions.