The UC Davis Earth and Planetary Sciences department has funds from the National Science Foundation (S-STEM Program) for undergraduate scholarships of up to $8,000, potentially renewable for multiple years. 
Maximum Scholarship Amounts: (based on year in school)
Sophomore as of Fall, 2021 up to $6,000
Junior as of Fall, 2021 up to $7,000
Senior as of Fall, 2021 up to $8,000
Deadline:  Friday, May 21st 2021.
One short essay is required (maximum 2000 characters);
Potential transfer students (not currently enrolled at UC Davis) must mail an unofficial copy of their transcript. Unofficial transcripts must be received before the application deadline.
Mail to:
GeMS Scholarship Committee
Department of Earth and Planetary Sciences, UC Davis
462 Crocker Lane, Room 2119
One Shields Avenue
Davis, CA 95616-5270
Junior College and Community College students planning to apply for admission to UC Davis in Fall of 2021 (as Geology or Marine and Coastal Science majors in the College of Letters & Science) are encouraged to apply.
All awards are capped at the student's individual Financial Aid eligibility and may be limited by the availability of funding.
Questions about GeMS Scholarships may be sent to gel-advisers@ucdavis.edu.
---
GeMS Eligibility
• Must be declared majors in either Geology or Marine and Coastal Science in the College of Letters & Science at UC Davis or planning to enroll in one of those UC Davis programs in the Fall of 2021.
• Must enroll at UC Davis and be a full-time student (minimum of 12 units per academic quarter) during the 2021-2022 academic year.
• Must have a GPA of 2.75 or higher as of the end of winter quarter 2021.
• Must demonstrate financial need as determined through the FAFSA.
• Must be US citizens or documented permanent residents.
The Financial Aid Office will determine your financial eligibility. Only students who have completed a FAFSA application and are eligible for support may receive scholarship funding from this program.
Scholarship announcements will begin in May of 2021.
Scholarship recipients not currently enrolled at UC Davis will receive conditional notification of awards, with scholarships contingent on application, admission, and enrollment at UC Davis.
Scholarships will be awarded in three equal, quarterly installments starting in October 2021, with the following exception:

Students enrolling in the UC Davis Summer Field Course during the summer of 2021 may request to receive their scholarship funding in June of 2021.

Current GeMS Scholars are encouraged to apply for renewed funding each year, subject to meeting eligibility requirements.
---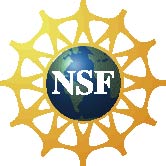 National Science Foundation and UC Davis Earth and Planetary Sciences in partnership with: American River College, Yuba College, San Joaquin Delta College, Solano Community College, Woodland Community College, Napa Valley College, Diablo Valley College, and Sacramento City College